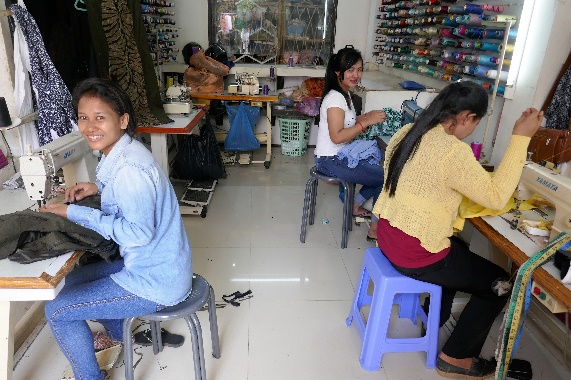 OUR VISION
Our vision is to create the finest quality luxurious and vintage style products in environmentally sustainable and ethical ways. Our dream is to see Cambodia free of social inequality in all its forms and a return to sustainable and ethical fashion production.
All staff members receive the highest quality professional training and are provided with accommodation if needed. Our tailors are paid double the average wage of garment factory workers in Cambodia, and are ultimately provided with a working environment that is safe, supportive and upholds strict labour standards.
OUR STORY
Vannary San founded Lotus in 2003 with one sewing machine and one tailor. We now employ 10 tailors and work with 5 rural communities. As we grow, we hold firm to our vision and the ethics that guide us. We provide training, skills development and employment opportunities for women and men who face issues of disadvantage or inequality.
We support local silk production programs throughout Cambodia, supporting and maintaining traditional, ethical and environmentally sustainable processes. We specialize in the production of Golden Silk, a traditional silk cultivated and woven in the provinces of Prey Veng and Kampot.
We also offer training and internships to staff willing to learn the skill of tailoring, and we currently offer 2 internships as Sales Assistants – as part of a Retail Business course.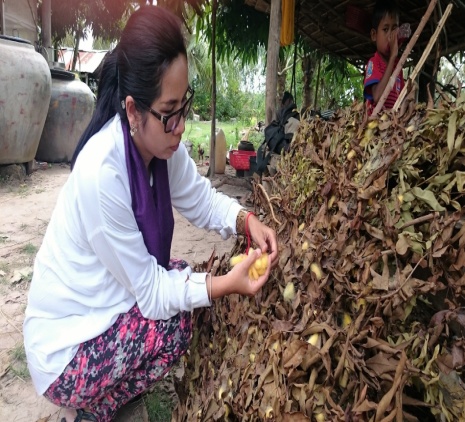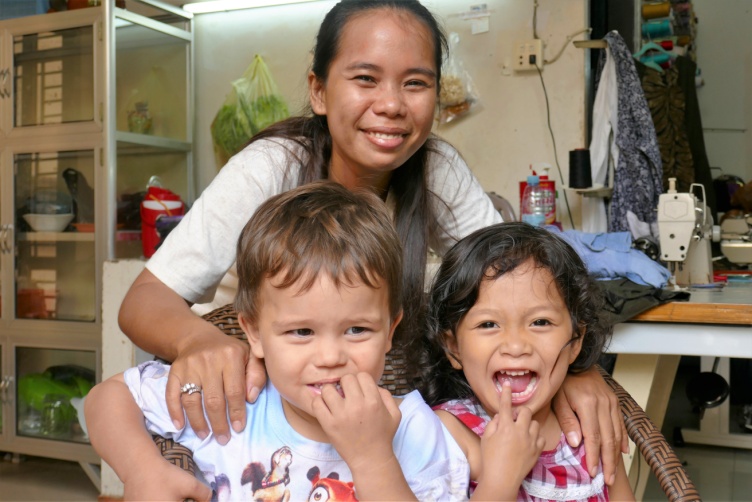 OUR ETHICS
Lotus Silk promotes high standards of ethical production, labour and environmental policies in the production and trading of all our goods. Our products are all subject to ethical and environmental policies and all Lotus Silk's practices are inclusive and equitable. We support living wages and safe conditions for all our staff.
We believe in doing our part to reduce social and economic inequality in Cambodia, and are committed to supporting local industries, to provide employment opportunities that encourage livelihood and career development. We are committed to training our staff with transferable skills, offering specialised professional development, as well as personal support to assist and encourage our team to learn and grow as professionals.
OUR MISSION
Our mission is to bring clients ethical fashion and hand crafted accessories that preserve traditional skills and knowledge, whilst providing long-term sustainable incomes for Cambodians in urban and rural low income communities.
All tailors have come from vulnerable situations, where they have been faced with inequality or disadvantage in some form.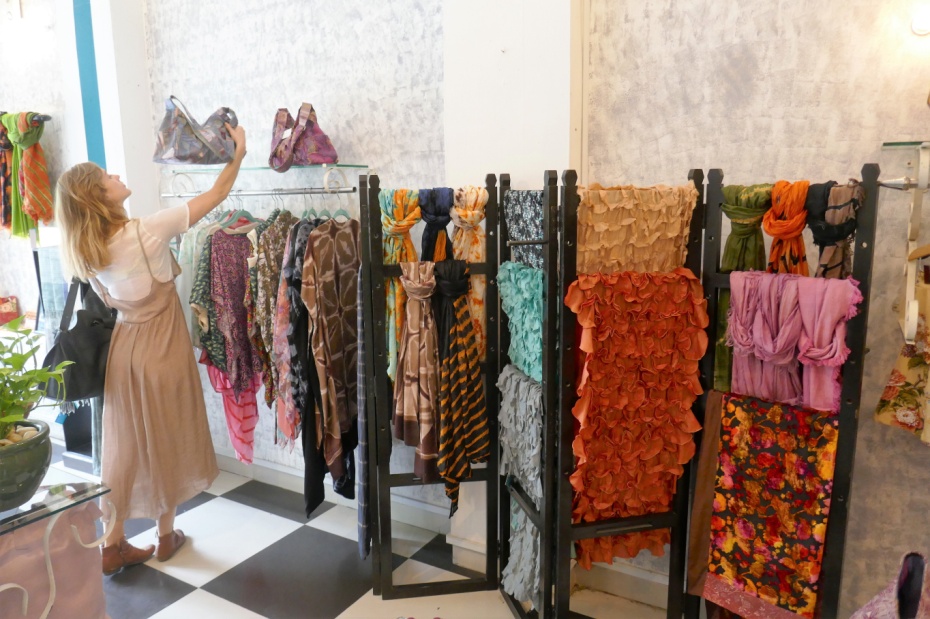 VANNARY SAN
Founder/Designer
Vannary is the founder and product designer of Lotus Silk. She moved to Phnom Penh from her childhood home in the Kampong Chhnang Provence in 1997 to study business management and English. Vannary began her career as a business manager for a well-known fashion company in Phnom Penh, and worked for ActionAID International Cambodia as part of a gender specialist program. She has since worked on many social development projects, and was a co-founder of Agile Development Group and co-creator of a social enterprise hotel called House Boutique. Vannary has received many awards for her work in the community, her entrepreneurship and her leadership of cambodian women –  including outstanding ASEAN women entrepreneur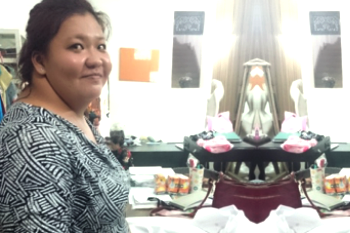 SELA HOUT
Production and Export Manage
Sela is our export and production manager. She has previously worked as a consulting assistant for High Value Silk Project funded by International Trade Centre projects in Phnom Penh, and is now a major part of the everyday management of Lotus Silk. Sela works closely with product development, production and sample production, and is a technical skills trainer in hand weaving, dyeing and soft finishes. We call her 'magic fingers' for her ability to make things work.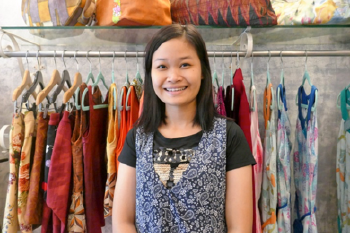 RAKSMEY KEO
Retail Sales
Raksmey is our Retail Sales Assistant, and – as you will see – a lovely model for our products in this website.