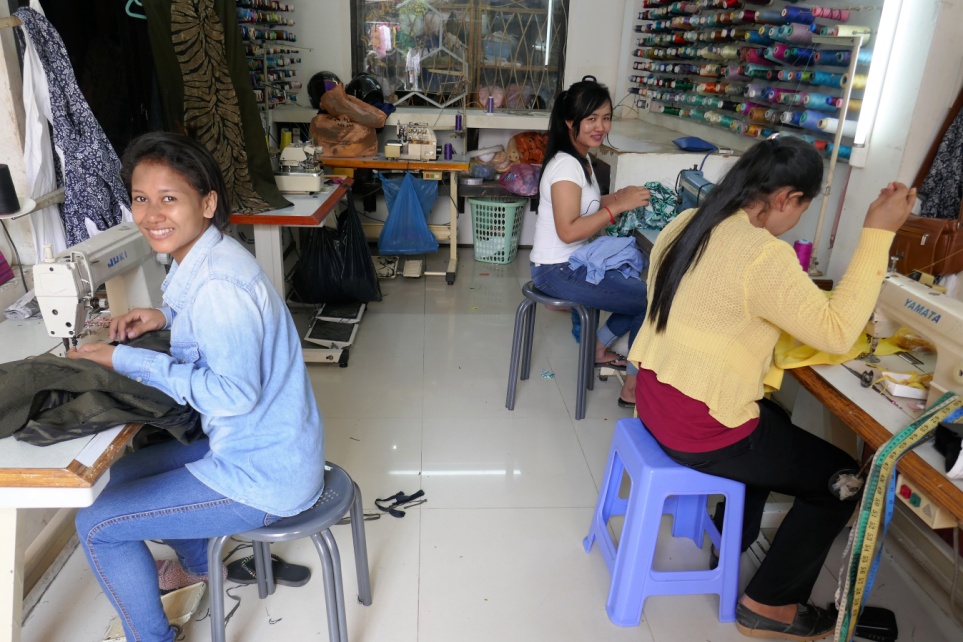 HOW IT'S MADE
Lotus Silk has two workshops in Phnom Penh, and a talented team of 10 full time tailors.  When it comes to our materials and fabrics,
we are committed to:
Upcycling  materials and using  end of roll fabrics whenever possible. Sourcing the highest quality woven cotton and organic silk fabrics from  the local community and home based industries in and around Phnom Penh.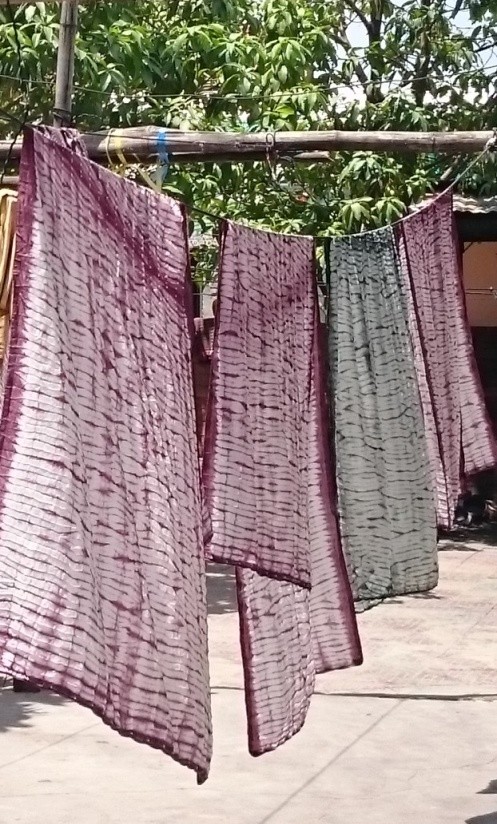 SILK & GOLDEN SILK
Our silk comes from a silk weaving community in Prey Veng Province, a community that lives along the Mekong River and who have a strong history of silk production and weaving. The community uses traditional hand looms, called the 'fly shuttle look'. We are fully committed to keeping the traditional skill alive and thriving, as well as supporting communities through employment and livelihood development.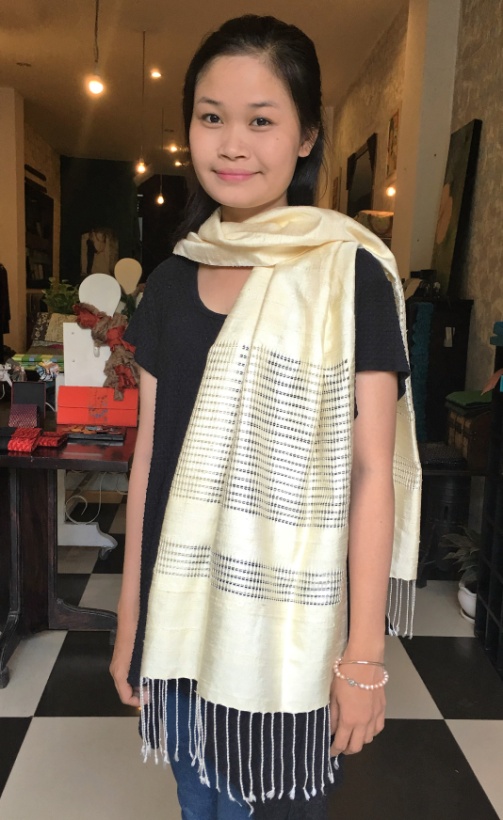 GOLDEN SILK
Cambodia has a rich history of silk production and was once renowned for its unique 'Golden Silk', a textile and industry deeply rooted in the cultural heritage and social traditions of the country. The industry was devastated in the 1970s during the Khmer Rouge regime, struggling to recover ever since. We work with rural communities to reintroduce and redevelop the production of Golden Silk in the province of Kampot bringing the tradition back to life.
With the support of the Kosal Foundation, we were able to revive the unique skills of the industry, to support these producers and add to the improvement of their livelihoods. We aim to ensure the maintenance of traditional practices that are ethical, environmentally sustainable and that provide essential support to the livelihoods of the communities. Not only do we purchase from these communities, but we also provide training and development to ensure that practices will continue to create the most minimal impact on both people and the environment.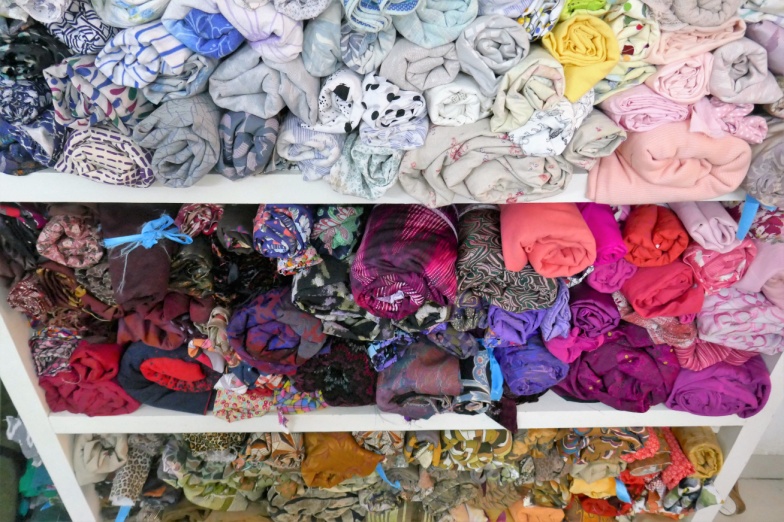 UPCYCLING – RETRO RANGE
As well as our commitment to Cambodian silk we are determined to contribute to the efforts of decreasing the devastating impacts that the cotton industry has on both people and the environment. This is where our upcycling comes in, as we source large quantities of recycled fabrics from garment factories in Phnom Penh, as well as 'end of roll' fabrics from Japan, Vietnam and Korea.

Upcycling is essentially the process of using old or 'waste' fabrics and garments, and refashioning them into a new, better quality product. We use upcycled materials in the production of our Retro inspired clothing, and in our collection of bags. Upcycling reduces waste and gives new life to something that was already existing and once loved, creating authentic and unique items.